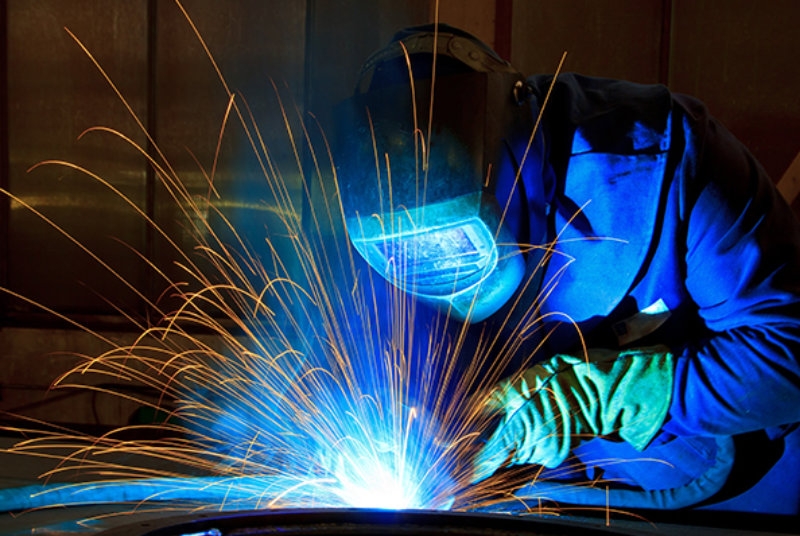 Here at Ideal Tool and Mfg. machining is not our only capability. We are a full-service shop, in addition to our state of the art CNC machining equipment we also offer welding and fabrication. We house a full weld shop with Mig, Tig, Gas, and Arc processes. We can weld Cast Iron, Tool Steel, Low Carbon Steel, High Carbon Steel, Stainless Steel, Aluminum and Heat Treated Steels. 
We are capable of taking on assembly projects, machine fixtures, large weldments, conveyor systems, repair jobs, and design and builds to name a few. See some of our equipment below!
Welders:
1 – Miller Deltaweld 400 Amp Mig
1 – Millermatic 175 AMP Mig
1 – Syncrowave 250 AMP Tig
Plasma Cutter:
1 – Hypertherm Powermax 1100 Plasma Cutter
Hot Plate:
1 – 36" x 36" Wenesco 1200 Degree Hot Plate
Position Indexer:
36" 5000 lb Positioning Indexer
We take pride in our weldments and assembly projects. We believe that your part should not only be to spec, but it should look good as well. In addition to our in-house capabilities, Ideal Tool and Mfg. also has trusted partners in the fabrication industry that expands our capabilities to laser cutting, braking, bending and rolling. Give us a shot at your next weld or fab job, you will not be disappointed!
Need help with YOUR precision machining solutions?