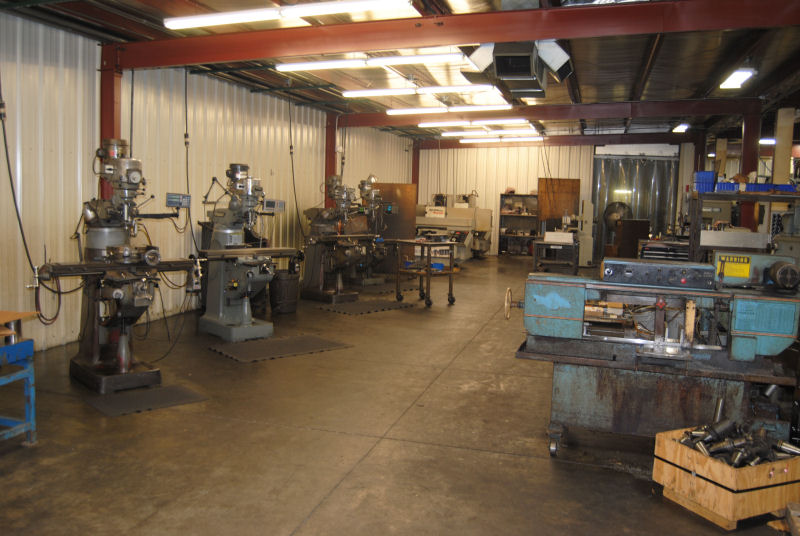 Ideal Tool and Mfg. has a broad customer base that requires us to be ready for any type of job. We house a variety of manual machines for jobs that just don't fit the CNC world. See the list of machines below that help complete our shop, without this equipment some jobs are just not possible!
Manual Mills:
1 – Bridgeport Manual Mill with Readouts and Power Feed
3 – Alliant Manual Mills with Readout and Power Feed
1 – Enco Radial Arm Drill
Lathes:
2 – Manual Lathes
2 – Alpha Lathes (conversational controls) Harrison and Clausing
Surface Grinders:
2 – 12 x 24 Okamoto Surface Grinders
1 – 6 x 18 Okamoto Surface Grinder
1 – 36" Diameter Blanchard Grinder
1 – Lapping Table
Saws:
2 – Production Saws (Hem and Do All)
1 –  Haberle Table Chop Saw with 12' Linear Scale
1 – Grob Vertical Band Saw
Press:
1 – Dake Hydraulic 50 Ton Press
Need help with YOUR precision machining solutions?