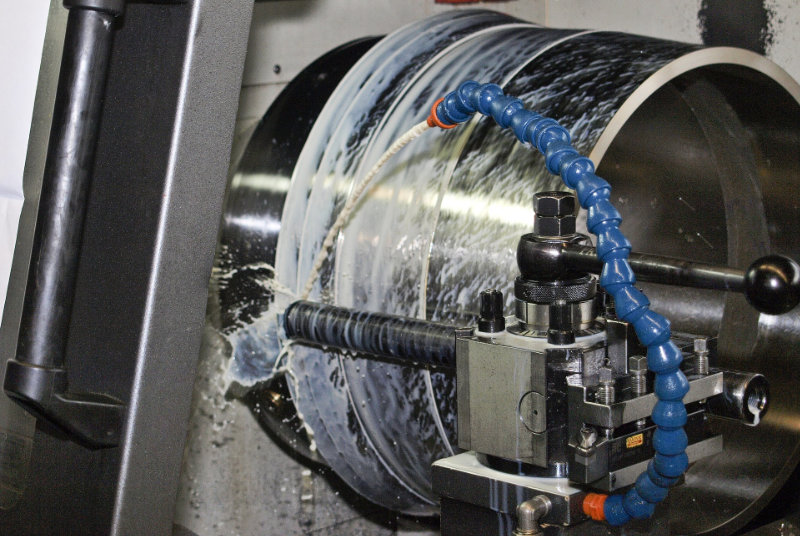 Ideal Tool and Mfg. has an impressive line-up of Okuma CNC lathes. Our recent investments in next-generation turning equipment have allowed us to compete on many fronts. When it comes to turned parts, there is not much we cannot handle. 
Our capabilities range from small parts at ø.250" all the way up to large ø34.000" parts. We specialize in 1 pc prototype runs all the way to 1,000 pc production orders. Our diverse customer base pushes us to machine many different materials from aluminum and carbon steels to tough stainless and heat-treated tool steels. 
Size Capacity: 
Up to 34" OD and Lengths up to 72" long depending on OD
Live-Tool Machining:
Up to 18" OD x 48" long on our live-tool lathes with Y-axis and helical milling
Bar Feeders: 
Two bar feed machines, one with live-tool capabilities
Twin Turret and Twin Spindle:
4 lathes equipped with twin turrets and 1 twin spindle machine
Our wide range of turning equipment allows us to take on almost any kind of turning job that is thrown our way. We are able to save you time and money by eliminating setups on our live-tool machines, barfed machines, and twin-spindle machines. Contact us today to see how we can help!
Need help with YOUR precision machining solutions?